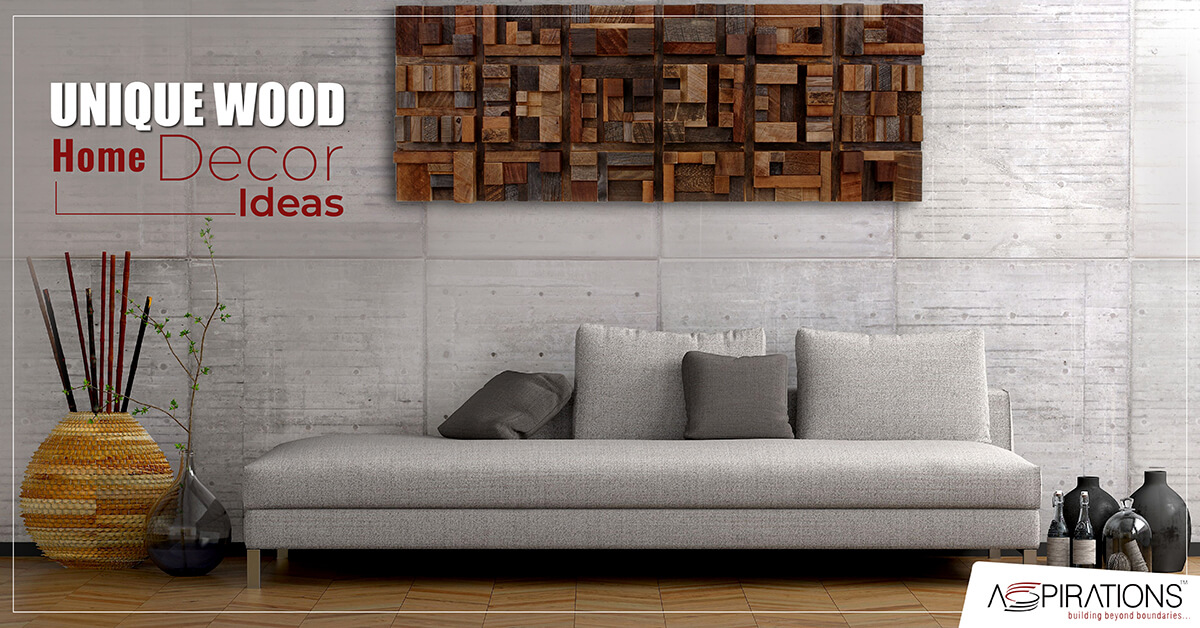 How Wooden Walls Influence Ambiance?
The use of woods has always been considered something as really grand. A touch of wood on your walls brings back the rusticity in a completely modernized garb. Psychology says that a jungle always welcomes you and woods used in living spaces bestow an overwhelming degree of warmth. Being a part of Aspirations apartments for sale in Kolkata is a dream come true and in the desire to garnish your dreams, let the wood crawl into your soul. Wooden walls are elegant, stylish, tasteful, graceful, refined and sophisticated. Know how to influence your ambiance:
Wooden accent walls:
To add texture to your walls is like mixing vintage feels with contemporary design. Be it a straight patch or a curved design, the interior feels three-dimensional. Symmetry is important here. Crisscrossing patterns of wood might look intriguing but can seem cluttered if your room has insufficient space or is cluttered up. Choosing horizontal patterns for a bedroom is often aesthetically justified. Try out this option with the best residential projects in Kolkata.
A combination:
Tranquillity can be secured to by a topographic combination. Use of wood panels with stone and metal can render a rugged yet amicable ambiance. While wood adds a rustic feel, stones impart primitivistic outlook and metal softens them with a contemporary touch. Strips of metal jutting out from the wooden framework can be used to place antiques. A compartment of stone can be created for items that you want to showcase. When you are going for a combination, make sure the wall of your residential complex in Kolkata is not cluttered up.
Living rooms with modern outlook:
To impart an urbane look to your living room, using redwood or cedar wood will come aesthetically handy. The design should be minimalistic that will eventually turn out to be classy. Straight frames are often a recommended option to impart symmetry. Urbanity talks about symmetry and geometry and you must cut down on superfluity or overabundance. Bring out the urbanity in you by choosing the luxurious upcoming residential apartments in Kolkata.
Correct style:
Deciding upon your choice is one thing while implementing your desire is another. The finishing of the wood stands important here. A relaxing ambiance is channeled through an uneven wooden surface, not properly finished. Such a discourse is closer to nature and is thus has a numbing effect. However, an extremely polished and smooth surface, on the other hand, will impart the effect of being a cosmopolitan. Choose a negative space in your room to properly display the wood effects that at exciting and calm simultaneously.
Forget your regular walls and engage in the glory of wooden network and make your living with Aspirations apartments for sale in Kolkata a cherished experience.
READ MORE
Jun
25